gifts for my sugar daddy
In this sugar life, I came to understand that the relationship with my sugar daddy wasn't only about me receiving gifts, that it was also about giving something back to him. I know that many of us don't have a job yet or may be struggling with money issues, but when I talk about giving, it doesn't need to be an item you buy or it doesn't need to be expensive, it can be something much more special. And now I will share with you some of the gifts for my sugar daddy that he really treasured and was glad to receive.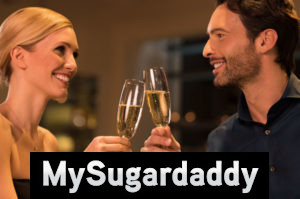 Gifts for my sugar daddy on his birthday
On his birthday, of course, I should give some gifts for my sugar daddy. When this special day comes, I make preparations.
Last time I made his favourite dish, in a quantity enough for him to repeat and be satisfied. I also learned how to massage back and shoulders and he loved it since his work can be stressful sometimes, getting a massage to relax is just like a gift from heaven.
Gifts for my sugar daddy to celebrate a new victory
My sugar daddy is a successful business man. Then it makes sense that he has a new victory quite often. To celebrate that, I manage a specific day and time for him to choose to do whatever he feels like.
If he wants to have dinner at a luxurious restaurant, we go; if he prefers to watch a movie on cinema it's alright too, and if he simply wants to stay alone with me, that's also ok. Something so simple as giving him my time and a choice of what to do are amazing gifts for my sugar daddy. Why? Because sugar daddies like attention.
Gifts for my sugar daddy just to surprise him
The previous gifts for my sugar daddy that I just talked about are expected, but imagine what he will feel if you surprise him? Exactly, he will love it!
One day, out of the blue, I gave him a business book from one of his favourite authors. He looked at me astonished, checked the book with curiosity and then said: How did you know I would like it? This is a big aha moment when you know your sugar daddy more than he thinks. People feel important when you show that you know them and care about what they like.
That's it. These are some gifts for my sugar daddy that really weren't quite expensive nor difficult to get, but that made my sugar daddy pretty happy.