The most beautiful beaches of the world
In a couple days, on August 19th, the Day of Photography will be celebrated worldwide. For this occasion, we have prepared this article on the most beautiful beaches in the world with, of course, pictures to give you a taste.
As international travel is currently impossible for most people, this article will allow you to travel to different parts of the world without even leaving your couch. So without further ado, here are the most beautiful beaches in the world!
Ready for our tour?
#1 Anse Source d'argent beach, La Digue Island,Seychelles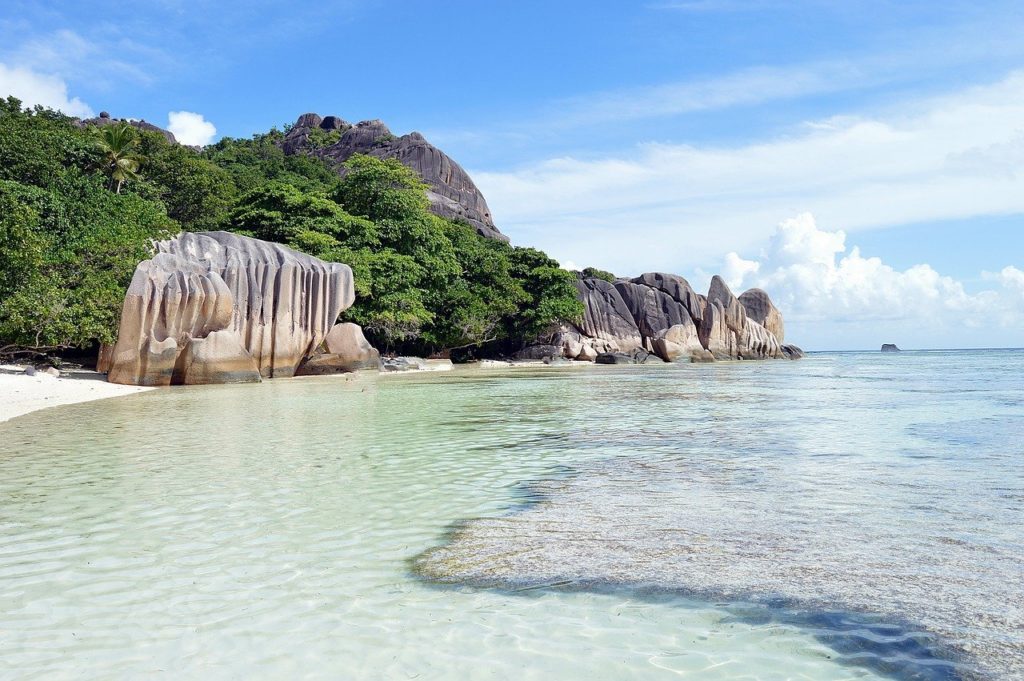 Everyone has heard of the Seychelles, this archipelago of 115 islands in the Indian Ocean. Surrounded by crystalline water, La Digue, one of the islands of the Seychelles, has a magnificent beach: Anse Source d'argent beach.
This beach alone is worth a visit. You will find a landscape of white sand, coconut palms and pink granite blocks. There, you will be able to take a refreshing stroke in the turquoise waters worthy of a postcard.
RELATED ARTICLE: The cheapest way to travel the world
#2 Big Water Cay Beach, Turks and Caicos archipelago
Turks and Caicos is an archipelago of 40 islands in the western Atlantic Ocean. There are more and less densely populated islands and beautiful beaches such as Grace Bay and Big Water Cay. The latter stands out with its paradisiacal landscape.
The sight of the white sand and translucent water will make you wonder if you're actually dreaming.
#3 Pink Sands Beach, Harbor Island, Bahamas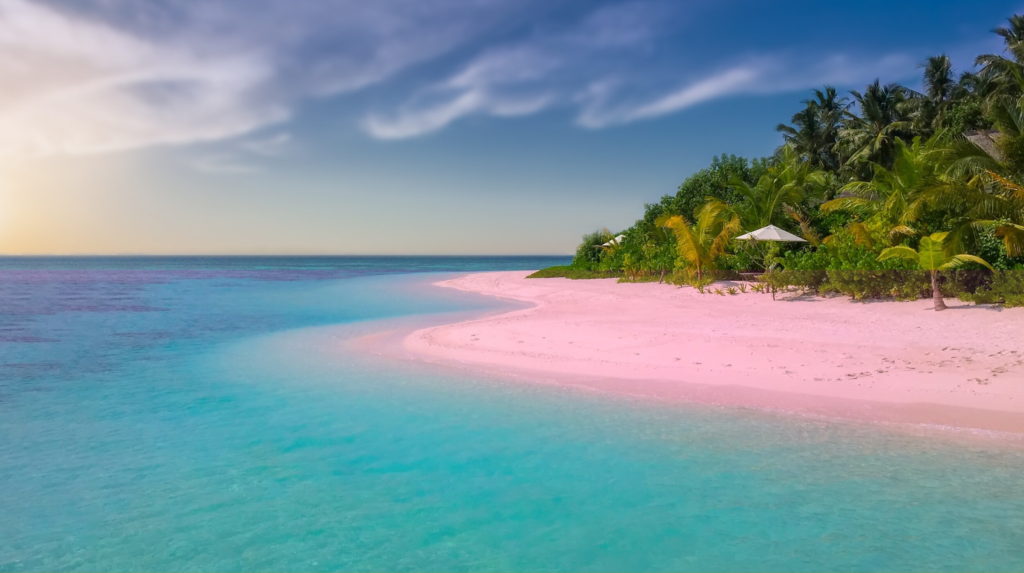 In the Bahamas, which is an archipelago of over 700 islands and islets located in the Atlantic Ocean north of Turks and Caicos, there are many beautiful beaches.
One of them is Pink Sands Beach, which is simply out of the ordinary. This beach can't be missed, especially if you love nature, a beautiful scenery and quiet moments — there are almost no waves!
#4 Navagio Beach, Zakynthos Island, Greece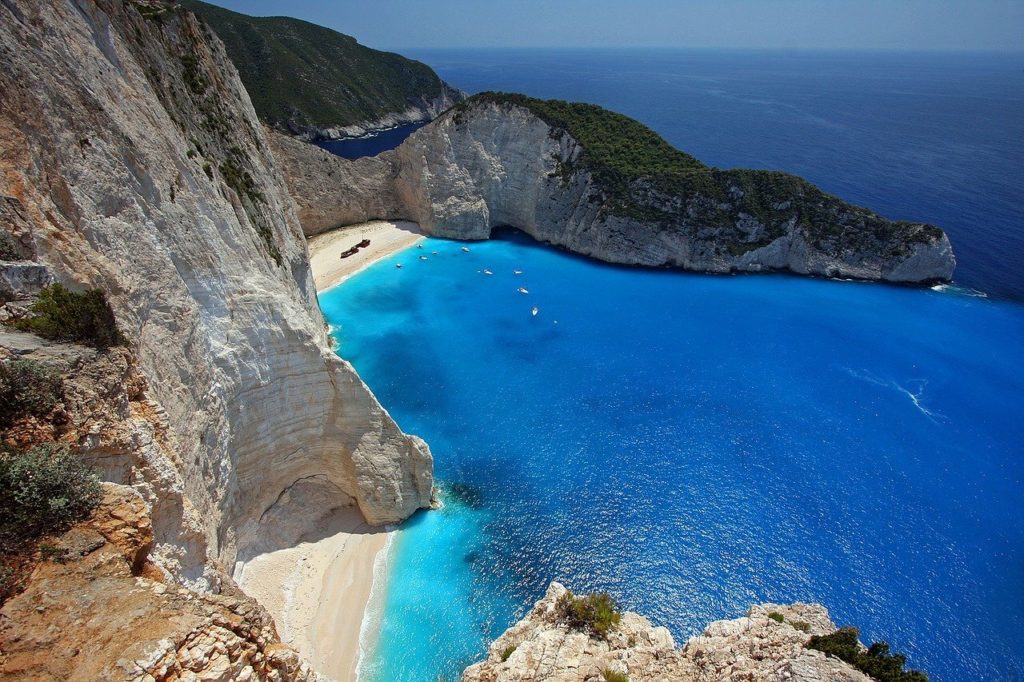 Navagio Beach, also known as the Shipwreck Bay, is located in a secluded cove on the island of Zakynthos, which is in the Ionian Sea (north of the Mediterranean Sea). Here you can admire large cliffs that abruptly disappear into the blue sea as well as the shipwreck of the Panagiotis that lies on the white sandy beach.
#5 Whitehaven Beach, Whitsunday Island, Australia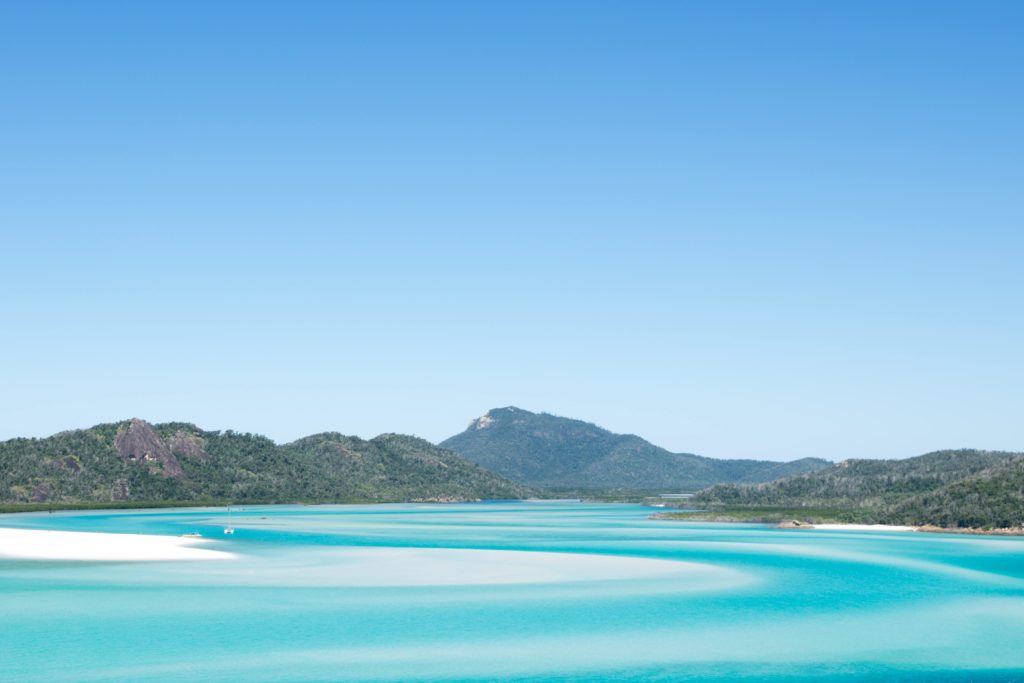 Whitehaven beach, on Whitsunday island, which is located in the northeast of Australia, is a special beach. There is a mixture of sea and white sands which creates a unique landscape, resembling a huge pool with a breathtaking coral reef.
#6 Playa Paraiso, Tulum, Mexico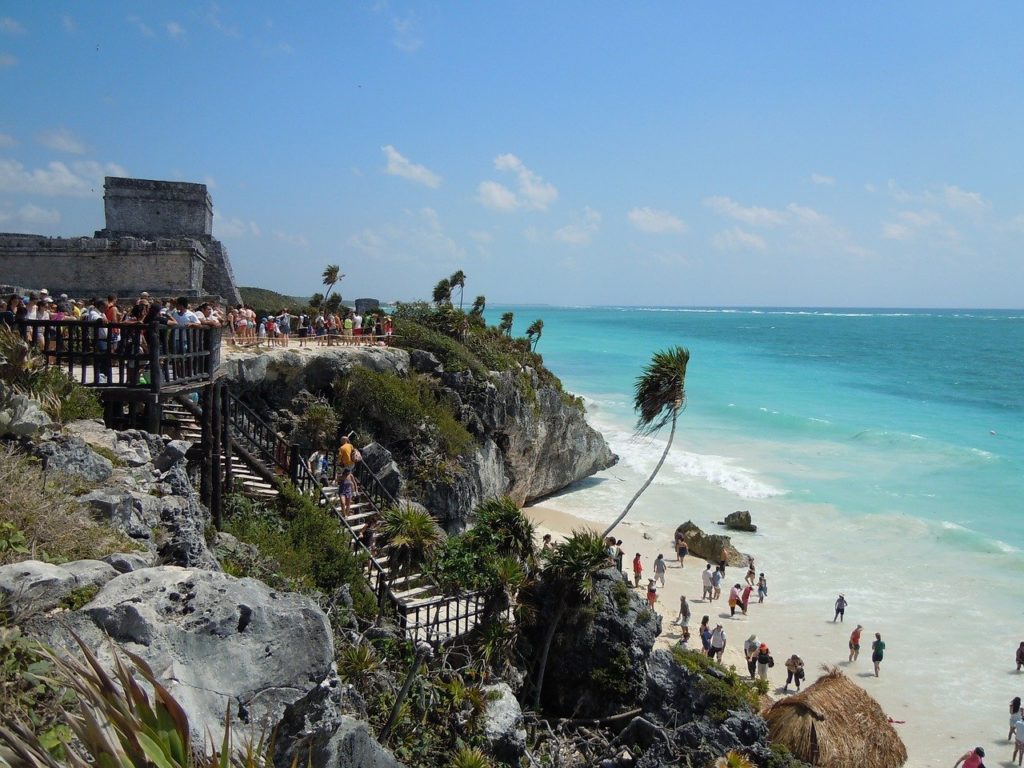 The Playa Paraiso or Paradise Beach, located in the east of Mexico, is a unique beach as it contains the only Mayan ruin that is on a beach.
If you have a passion for history and therefore historic places, a visit to this beach is sure to fascinate you. There are more ruins spread across the area.
#7 Maya Bay, Koh Phi Phi Leh, Thailand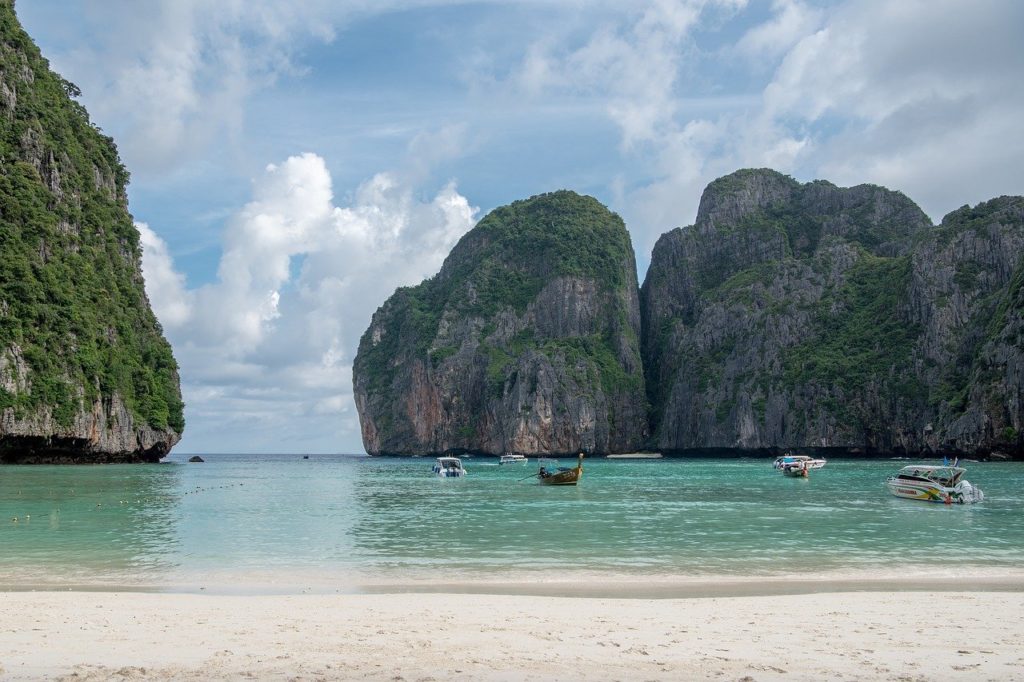 Locaded in the South of Thailand, Maya Bay is a famous beach since it was used as a set in the movie The Beach with Leonardo Dicaprio, Virginie Ledoyen and Guillaume Canet.
Unfortunately, mass tourism has destroyed the coral reefs. The beach has therefore been closed to tourists for a few years now and will reopen when the fauna and flora have been completely rebuilt.

#8 Diani Beach, Kenya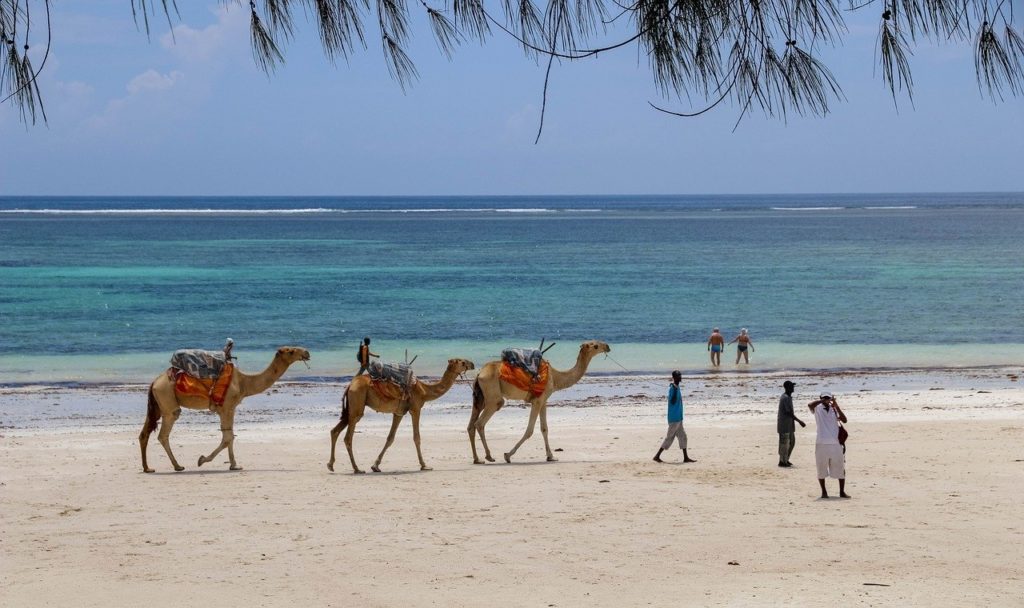 Diani Beach is a beach that stretches for many kilometers. Many tourists go there every year to enjoy the landscape between sea and palm trees. It's a great place for snorkeling.
#9 Nungwi Beach, Zanzibar, Tanzania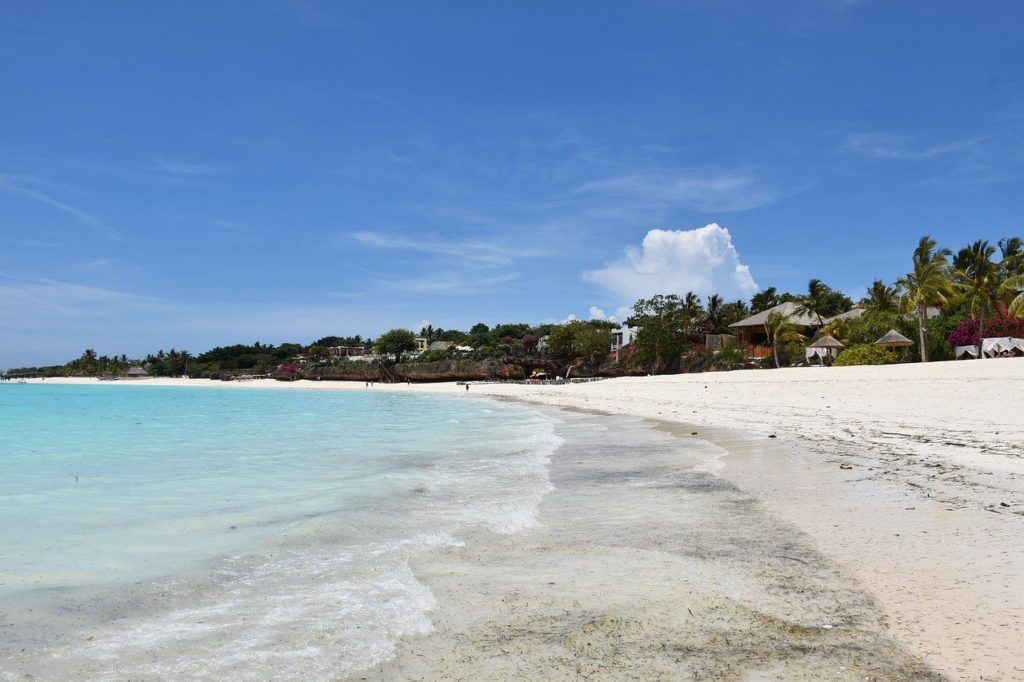 On the island of Unguja, in the east of Tanzania, Nungwi Beach represents perfectly the paradisiacal beach.
This means translucent water, fine white sand and blue sky.
#10 Matira, Bora-Bora, French Polynesia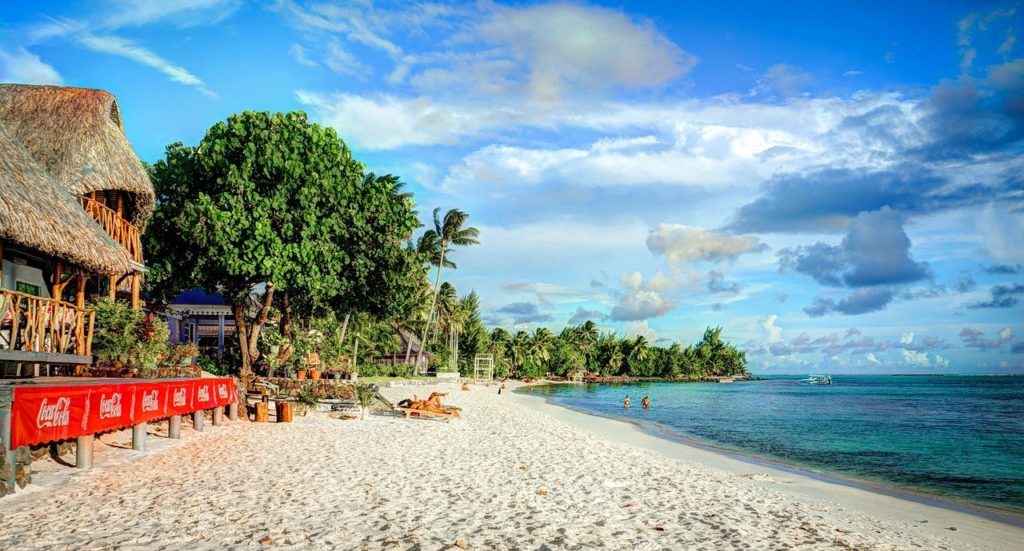 Located in the South Pacific Ocean, the Matira beach is the most beautiful of Bora-Bora. It's a quiet place, with turquoise sea and fine sand: the ideal place to take the best pictures.
#12 BONUS
La Playa del Amor (literally, "the love beach"), located on the Marieta Islands, Mexico.
This beautiful beach is well hidden. In fact, it is necessary to swim there to reach it. But, as you can see below, it's well worth it!