Sugar Baby Money – Interesting information
Getting Your Finances in Order: 3 Sugar Baby Money Tips You Should Know
A sugar baby relationship can be a bit complicated. Unlike conventional relationships, most sugar babies and sugar daddies have a financial agreement. The sugar baby is paid an allowance for their company and time. The terms and conditions surrounding this sugar baby money will differ from relationship to relationship. Before jumping into a sugar baby relationship, it's a good idea to discuss and agree on a financial arrangement with the sugar daddy. Here are 3 sugar baby money tips to keep in mind during the conversation.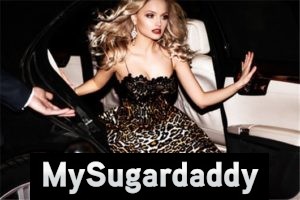 Determine the Sugar Baby Money Payment Method Most Appropriate to Your Situation
Depending on how comfortable a sugar baby may feel with a sugar daddy, different payment methods may be more appropriate than others. If you wish to keep your personal identity a bit private, it might be best to avoid getting the sugar baby money transferred directly to your bank account. Getting the money sent to a paypal address or asking for the money to be paid in cash may be better alternatives. Keep in mind that you might be obligated to pay income tax on the amount of money you gain if you get it deposited directly into your bank account.
Negotiate the Amount of Sugar Baby Money You'll Receive for the Time Commitment
Each sugar daddy will have their own capabilities in terms of the amount of financial assistance he can provide. Before you agree to a sugar baby relationship, discuss and negotiate the amount of sugar baby money you'll receive for the amount of time you are expected to spend on the relationship. It's best to have a frank discussion, as you want to avoid having to re-negotiate terms in the future.
Discuss Possibility of Getting Extra Sugar Baby Money for Emergencies
Although it's best to stick to the amount negotiated, circumstances change and emergencies do come up. In the event that special circumstances arise, discuss whether there is a possibility of asking the sugar daddy for extra allowance. This might include asking for extra help if your car breaks down or if you accidentally injure yourself. It might also include getting extra allowance for exceeding expectations. For example, those who are planning on travelling with their sugar daddies for long periods of time may wish to discuss whether additional allowance will be paid to make up for travel expenses.
To have a good relationship with a sugar daddy, open communication is a must. Don't be shy to make your expectations and needs known. Both parties should fully understand what is expected from them. The sugar daddy should fully understand the terms and conditions surrounding the sugar baby money that they are expected to provide to the sugar baby.