Sugar Baby Name Ideas – profile tips
The Best Sugar Baby Name Ideas
When deciding to seek a sugar daddy, one of the first steps is finding the perfect sugar baby online username. By having the proper name, you are able to hold a great first impression, alongside create an allure for yourself attracting your next sugar daddy. Try to be creative and find a new that best describes yourself. Here are a few of our recommendations for sugar baby name ideas.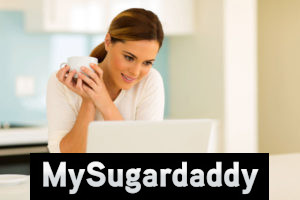 Sugar Baby Name Ideas: Be Creative!
The first step to finding sugar baby name ideas, is to be creative! Think of who you are as a woman and find a few words that would perfectly describe who you are. Are you sophisticated, sexy, witty, funny, slutty or sexual? Now that you have picked a word to perfectly describe yourself, try placing it in front of your actual name and there you have the perfect user name. For example, some sugar baby name ideas if your name is Hannah are RacyHannah, SeductiveHannah or HappyHannah. Try to find sugar baby name ideas that will allow you to stand out and showcase your personality.
Sugar Baby Name Ideas: No To Last Names!
We highly recommend to not use your last name when coming up with sugar baby name ideas for two key reasons. #1 Using your last name decreases your level of privacy and #2 to simply put it, it's really boring. Most peoples last name do not hold an interesting fun tone. This is your change to create a great first impression, and your last name is defiantly a not fun. Choose a username that's creative and shows your personality, which will get you a ton of sugar daddies. Remember that you are not required to give out too much personal information if you are not comfortable with it, but remember that trust is a two way street and show respect towards your sugar daddy's privacy and requests as well!
Sugar Baby Name Ideas: Create A New Name!
A great way to maintain your privacy and overall have a great time seeking sugar daddies online is by changing your name. Feel free to pick the name you always desired, and create a new persona to go with it. This gives you the fun opportunity to become a new woman and be more spontaneous! However, if you do decide to pick a new first name, we still recommend that you use another descriptive word to describe yourself. For example, if you love lavender, Paris or turquois, try LavenderLucy, ParisRebecca or TurquoisSophia. This is your chance to create your own persona and manifest your true self. Come in touch with all of your darkest fantasies and create yourself!