How to Boost your Sugar Baby Profile
In this article, we'll give you some tips to make your sugar baby profile on MySugardaddy shine! Find out what kinds of photos, welcome messages and additional information can attract more views. This way, you'll have more chances of finding the sugar daddy of your dreams!
The ingredients for the perfect sugar baby profile
The right profile photos and VIP album
It's common to see exaggerated photos of sugar babies ,both in terms of make-up and filters. However, photos like these don't attract many sugar daddies. They complain that, many times, the person in the photos is not the same they met in person. So prefer photos that show your face with little makeup; they are more popular with sugar daddies.
Here go a couple no-nos:
nudes are forbidden
group photos of people are also forbidden
pictures that show just your body don't get that much attention from sugar daddies.
Here's what you can find on a successful sugar baby profile:
photos of her being active, doing some hobby or sport
photos of her at places she loves, like the beach, her favorite park or restaurant
photos of her at different travel destinations that tell a lot about her taste and preferences
The most successful photos among the daddies are as natural as possible. In other words, show your personality and, above all, your joy. That's why you should upload lots of smiling pictures so that he can imagine how it will feel like to have a cheery girl on his side.
Putting lots of thought in this will guarantee a good first impression, which is vital. After all, studies show that people need less than a split second — 33 milliseconds, to be precise — to form a first impression and judge people on trustworthiness, status and attractiveness. More time does little to change that first impression.
An inviting welcome message
On MySugardaddy, your welcome message is the second thing someone sees when browsing through pictures. It is shown when one hovers over your sugar baby profile picture.
Therefore, you should use it to highlight your personality, features and intentions. Here are some examples:
"Hey, I'm 24 years old and study medicine. I really like taking care of people. I dream of meeting a doctor or man who works in the medical field to be my mentor and teach me things that aren't taught at university."
"Hi. Let's have some fun? I'm a 24-year-old brunette. I'm looking for a sugar daddy because I like older men who know what they want. I'm a college student. I'm looking for someone who enjoys giving presents and the company of a well-dressed, elegant woman. I don't have a specific type, but I love light-eyed men. I like to go out, eat at nice restaurants, dance till sunrise and enjoy life. I'm confident you'd have lots of fun enjoying the best side of life with me."
"I'm 22 years old, brunette, lean and tall. I'm an Aquarian and study fashion, which is my passion. I love to go shopping and I'll be happy to help you choose your clothes and tidy up your wardrobe. I'm looking for a man who has lots of life experience and with whom I can have fun without any commitments".
Honesty about your expectations: monthly budget aka the allowance
The more specific you are regarding the allowance you wish to receive, the better. This way you will save everyone's time. In other words, only people who can give you what you want will contact you. Focus is very important when it comes to achieving your goals.
Hobbies, talents and things you love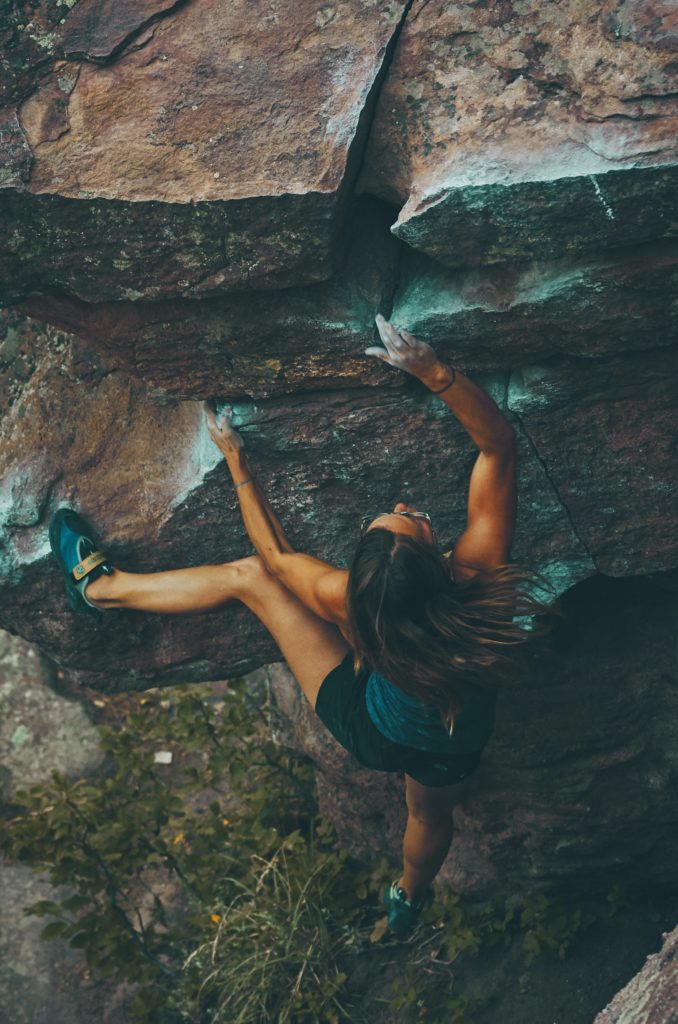 There's a profile section for hobbies. Use it! Highlighting what you do in moments of leisure, your talents and things you love is very important to attract sugar daddies. Women who do sports come off as fun and attractive, making them more more likely to succeed in the quest for love (or a sugar daddy). 😄
The more answers, the better the profile!
There's also a section where you can provide prospective sugar daddies with answers to some very relevant questions. Use them to make your intentions and desires clear to them.
This is the future I dream of:
"My dream is to travel the world. I think it would be very practical and enjoyable to accompany a businessman on his travels."
How I imagine the perfect night to be:
"The perfect night for me is the one we go shopping, then to the movies and a trendy restaurant."
"My perfect evening would be to have a wine in a five-star hotel, take a bath and have an orgasmic night with a charming man."
What do you like doing?
"I love spending the day at the beach, listening to the sound of the sea, drinking cocktails next to someone wise, fun and talkative."
---
We hope you have fun setting up your profile and that you attract the right sugar daddy for you soon!
RELATED ARTICLE: How to become successful through a sugar relationship