Sugar Baby Relationship – Real story
Experience the Rewarding Sugar Baby Relationship
A sugar baby relationship has become the popular trend in the UK, especially in times of cash shortage. Successful, rich and old men are looking for younger, well-groomed women who are presentable and highly educated. If you have these qualities, then success in finding a lovely older sugar daddy becomes a reality and very easy for you.
The amazing thing about a sugar baby relationship is that it is beneficial to both parties, and this is the reason why they, more often than not, work so well. Both the sugar daddy and the sugar baby have something the other person wants; the sugar baby wants money and gifts while the sugar daddy wants the company of the lady.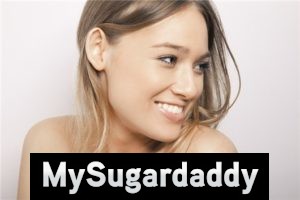 Consider these Aspects before getting into a Sugar Baby Relationship
A variety of men who want sugar babies have one thing in common- they are financially independent with a considerable disposable income and wish to spend it on ladies. However, one important thing to remember about them is that most of them are married. You will need to put this into consideration before making that decision.
Also, they often are quite demanding and may request that you accompany them to functions without notice. For such requests, however, they always give an extra reward.
Where to Start that Sugar Baby Relationship
Although there are many relationship sites that connect sugar daddies to sugar babies, one reliable website is my-sugar-daddy.co.uk, which is the meeting point for attractive women and successful men.
It is a high-class dating community for men who are financially independent (sugar daddies) and women who are attractive and adorable. Also, it is very innovative in that it features a unique system where members get in contact with each other and can unlock other members individually without the need to buy membership.
All that one needs to do for an indulgence, adventure, passion and flexibility-packed sugar baby relationship is to register through the website. You will also need to post your details online. These include photos and a written profile. One important thing to note is that your profile is what attracts the kind of sugar daddy you are looking for. Ensure you properly write the content on your profile without grammatical errors also. Finally, post a high-quality photo.
The Purpose of Sugar Baby Relationship
Many present sugar babies and those intending to join in are often learned or in school. The major reason why many girls get into a sugar baby relationship is for support as they complete their higher education. Although the sugar daddy will place demands as the relationship is mutual, he will ensure that the lady's needs, for example, college fees, out of pocket allowances and upkeep, are well taken care of.
A sugar baby relationship is mostly long-term, and the terms thereof are clearly spelt out. Since both parties know their roles and what they want from the relationship, they don't break easily.