Where you hang out totally matters, sugar baby!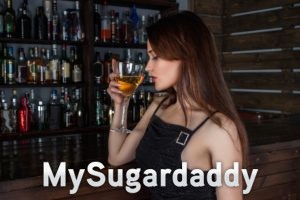 Where to hang out matters
Last night I had a sweet potato in one hand and two carrots on another while wandering off in the middle of Sainsbury's trying to picture myself with the perfect sugar baby sometime in a near future. That is until I realized making it a reality was going to be a whole lot o bullocks as long as I remained in a economy super market in the middle of London.
A few articles ago we looked at what you can do to stand out in a sea of options in the online dating community. No matter what crowd you identify yourself with. And this is no different for you sugar baby or sugar daddy who has had your fair share of experiences. So here I share with you the results of my experience and what I found out about being at the right place at the right time last night:
Sugaring + you = elegance in dating!
So after ditching my vegetable extravaganza package at the worktop in my kitchen, I then decided to venture myself in the unknown. Set myself free and see what life would bring without much of my planning as an interference. There was I then. The Sanderson Hotel. It has a rather unassuming visual from outside if what you compare it with is perhaps the Mandarin in Knightsbridge but be you not mistaken: The Sanderson hotel and its world renowned Philippe Starck designed BAR has the potential to change your life in ways you would not expect from a hotel bar. How? Well it attracts some of the most intellectually motivating guests and outsiders as visitors. And this is believe you or not just what you needed to practise some of the aspects we have been talking about on how to succeed in impressing your sugar baby or sugar daddy.
The art of making conversation is in the detail of interest for the other
Being so famous for its design – including some of the most iconic shapes known for a sofa – the Sanderson hotel bar attracts business travellers of all backgrounds and very creative people who take advantage of the free spirited air this location has to offer. Following our latest article on how to make relevant conversation, it is right there where you will be able to shamelessly practice your confidence without worrying whether you will have the embarrassing experience of meeting your guinea pigs. As they are mostly travellers it is very unlikely you will meet them ever again. Or who known you might even hit the jackpot and find your ideal partner while on practice
Let's sugar up!